We are a small tour company with a big dream and that is to share our passion for our beloved city, Rome, with you.
Discover Rome from the inside
Our objective is to help you discover Rome from the inside by guiding you through its quiet alleys where regular cars cannot enter.
Our Delux Golf Cart is totally open with leather seats and backrest for a silent tour since our little electric vehicle is totally in sync with the environment while remaining comfortable and relaxing.
You can take pictures at what ever moment.
Enjoy the Rome that a normal tourist would never normally experience doing our best to carry out the tour a safe distance from the chaotic streets of the capital.
We will visit all the most important squares and monuments while accessing the exclusive lesser known streets that pass through the city centre.
We'll driving past artiginal craft shops, breadmakers, shoemakers and tailors.
We will see buildings and courtyards from the 1500s that have made the historical city center unique.
Places partially unexplored until now by most of the tours done on foot.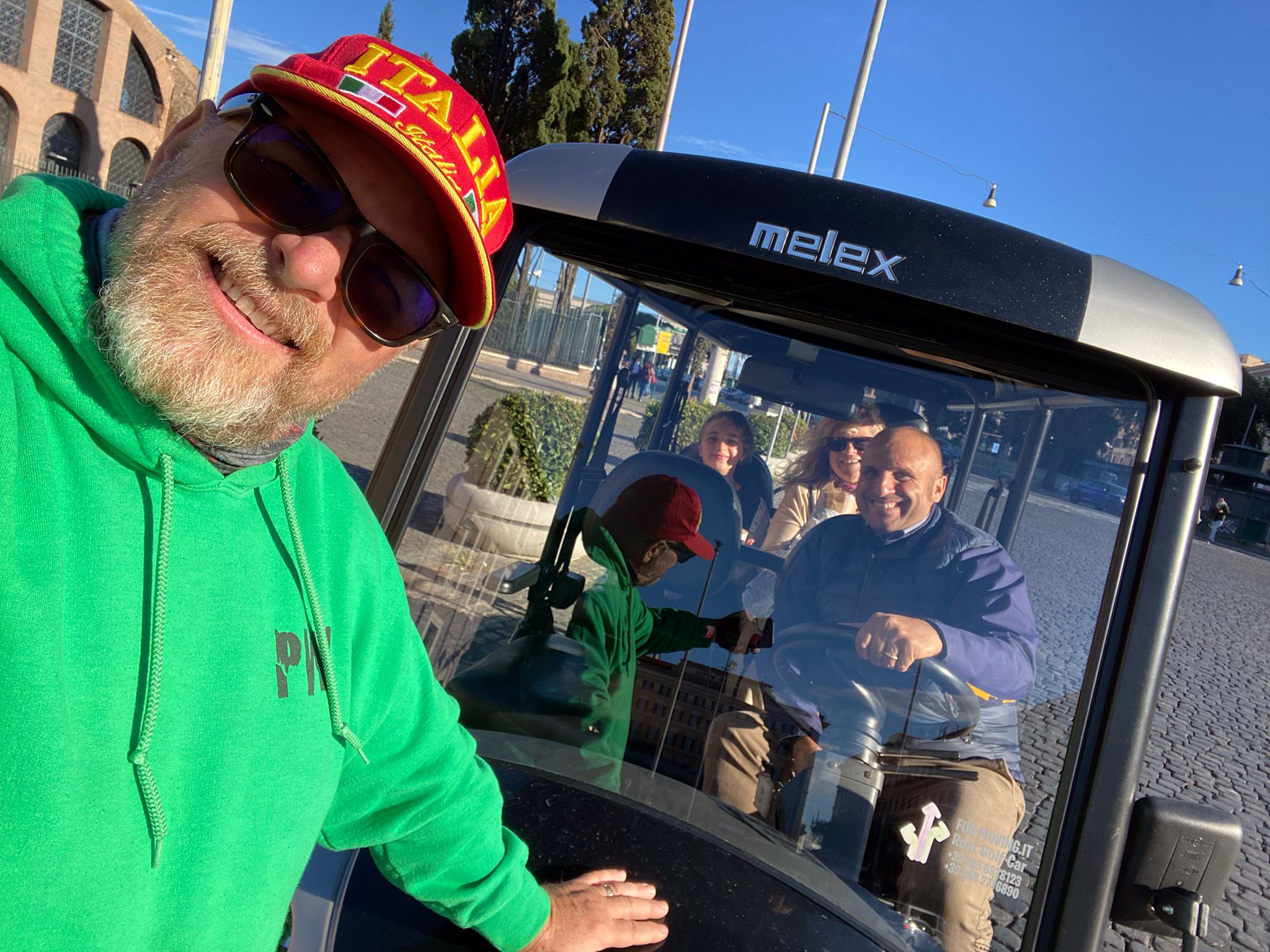 Choose an Ancient Rome Tour
During our tours, we will give you detailed explanations of every monument, square, church and fountain that will be visited in fluent english.
Our punctuality, professionalism and friendly service speaks for itself.
Keep in mind the following important information
Remember that at the moment, we only have one with DeluxGolfCar with 4 seats available but we are planning on resolving this issue shortly.
However, our availability for the tour that you have asked for will only remain valid for 24 hours following the receipt of your request.
After 24 hours you will have to check with us again to confrim that the dates needed are still available.
We can transport only 4 passengers.
3 will observe the road while the 4th passenger will be seated with his back to us as you can see in the photos and videos.
You can obviously change seats anytime you would like.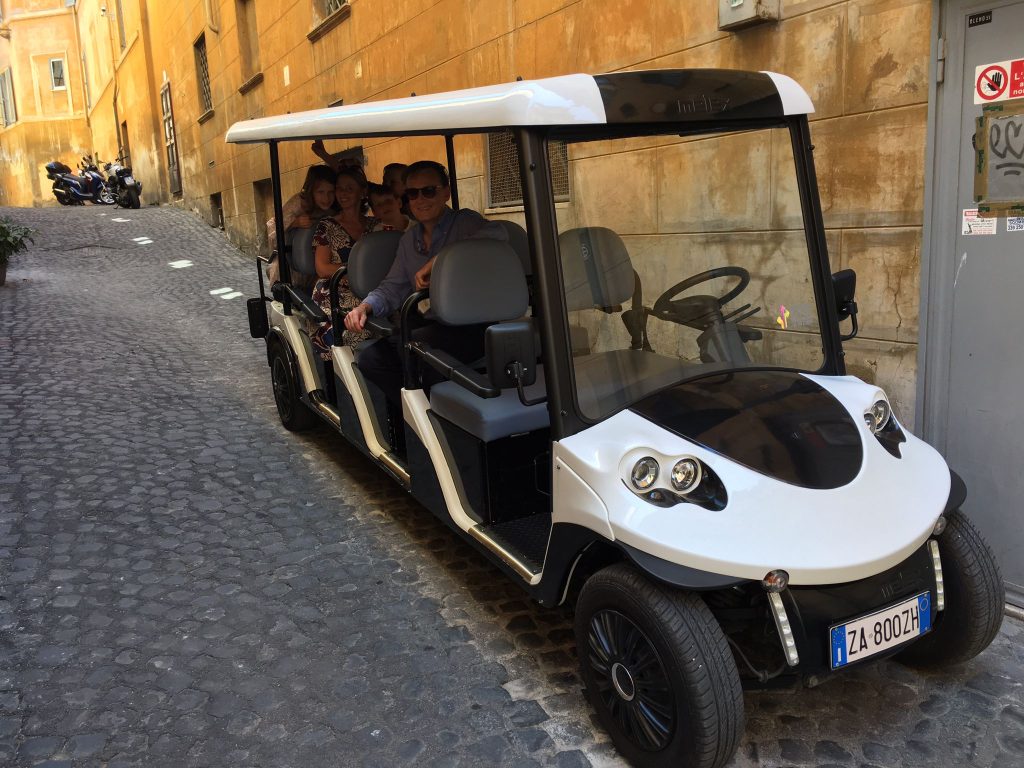 3 important things to remember about our Delux Golf Cart:
It is a quiet vehicle with electric propulsion, with a small compartment for bags.
It can be driven for approximately 80 kilometers per day, 50 miles more than necessary for the tours therefore there is no need to worry.
The inside of the city dated back to the 15th century is made of cobblestones, and may be a little bumpy but do not worry because our Delux Golf Car is equipped with very comfortable leather seats and backrest.So, in the areas that there are cobblestones it will not be at all uncomfortable.
You can pay for your tour with a credit card: Visa or Mastercard (with no commission). We do not accept American Express.
Paypal will only and exclusively be accepted if pre-paid, at least 1 day prior to the beginning of the tour.
Discover Ancient Rome in a Golf Cart
Simply the best choice for your tour of Rome