Are you curious about the golf carts? Let me show them to you!
Why choose Rome in Golf Cart
Golf Carts are electric, therefore quiet, eco friendly and really comfortable.
You sit comfy in a fully open electric cart that will guide you quietly throughout the wonders of Rome.
Since you'll be practically on open-air, you can take photos without even getting out of the vehicle, which allow us to cover more sights smoothly, so when the tour is over, you will still have the energy to enjoy the rest of your day.
If during the drive you'll see something that catches your attention, you may ask the driver to stop on request, where possible.
Itinerary can be personalized. Our Driver Guides, with their vast knowledge of history, will make your tour memorable.
For person with disability, or people with reduced mobility, this tour is perfect. We will be taken as close as we can to the sights, where cars cannot drive. You will see places that otherwise would be inaccessible for disabled people.
Our Golf Carts come in three sizes:
The smallest carts, 3 pax + driver Guide
The medium carts, 4/5 pax + driver Guide
The large carts, 7 pax + driver Guide
Starting from 8 people, you will be guided with more than one golf cart, earbuds are therefore necessary for the driver to can speak to everyone on both carts.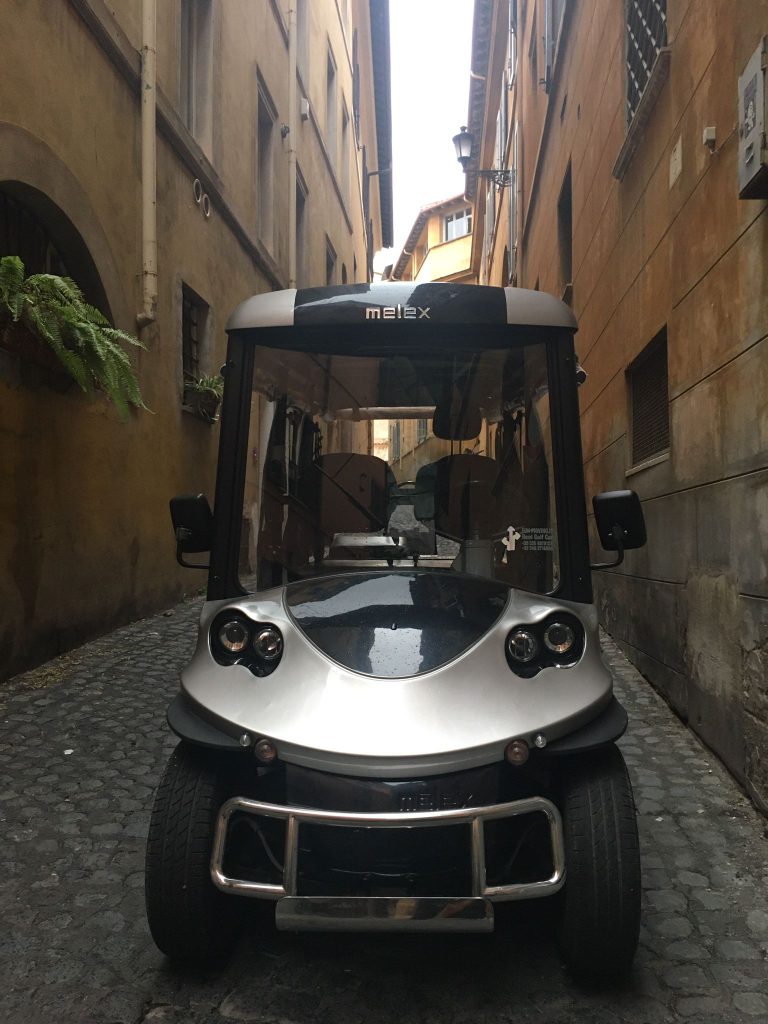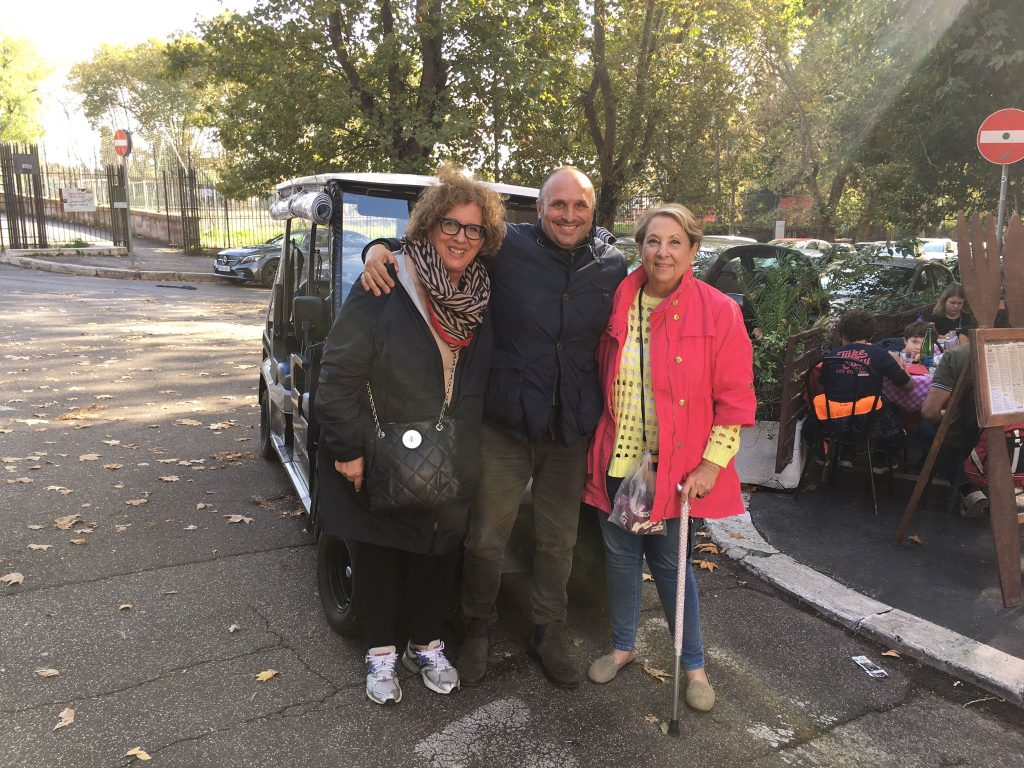 Our golf carts are from the brand Melex, and provide comfort and safety to our special tours. Our golf carts are approved and comply with current road regulations.
WIth independent suspensions front and disk brakes system, there is nothing to be afraid about during tours. Our drivers are professionally trained and will provide a enjoyable experience to make your tour a true unforgettable moment!
The best word I guess would be invigorating! Considering that our Deluxe Golf Car is completely open on all sides, quiet but at times a bit BUMPY. Well let's be honest folks, we are travelling over cobblestone alleyways and in case you didn't notice, our city is a bit "old".
You will get the chance to breathe and encounter the Eternal City that the real Romans live everyday… smell the bread baking or hear the an elderly women call out to the baker's to put a loaf to the side.
This is the real Rome, the Rome of the people!